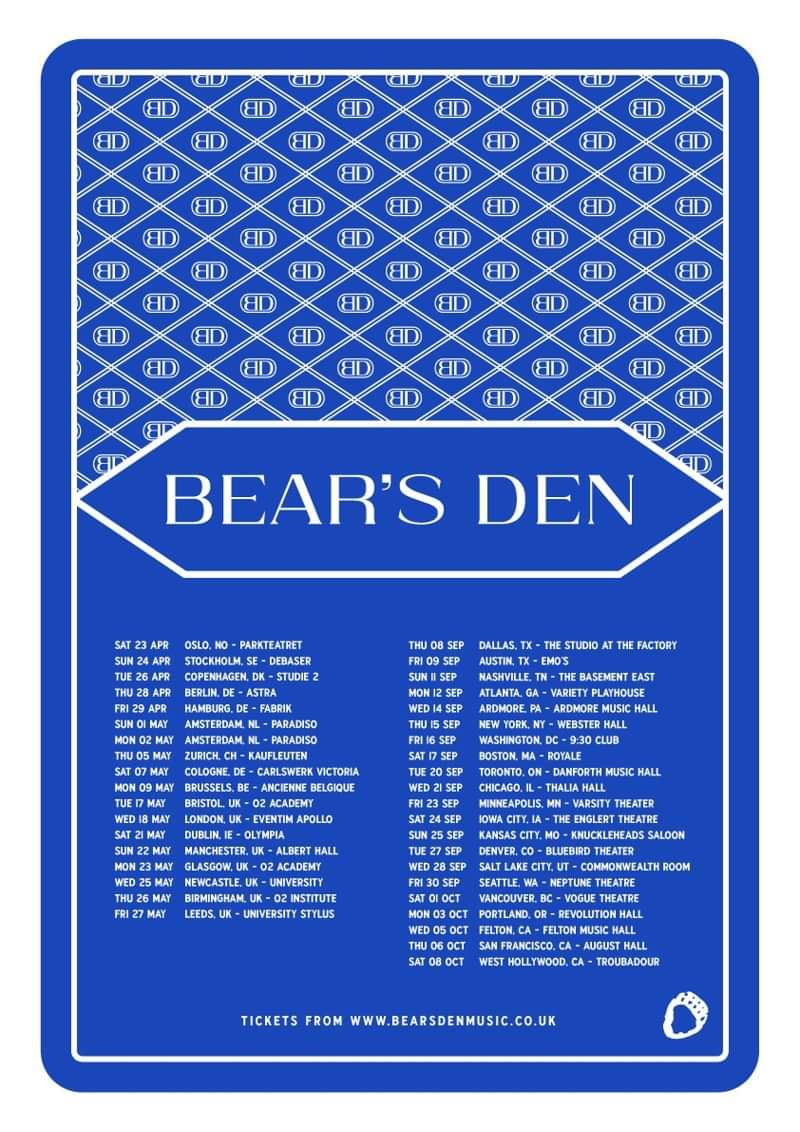 SJM Concerts presents:
Bear's Den
+ Bess Atwell
£22.50
Entry Requirements: U14s accompanied by adult
Buy Tickets
Pre-order the new album 'Blue Hours'.
Line Up
There is comfort in the familiar.
Yet it is precisely when we are most comfortable that we begin to ask questions. Artist Bess Atwell is full of questions: on life, death, love, loss… and how things that at first seem mundane become profound when looked at in a different light.
Residing now in Brighton, Bess grew up in the English countryside in a creative family of songwriters and artists. Whilst her crystalline vocals draw favourable comparisons to the likes of Marika Hackman and Julia Jacklin, her lyrics evoke an imagery that often spins from the pastoral to the abstract. She tends to stay away from traditionally "feminine" imagery, but like Big Thief's Adrianne Lenker, one of her heroes, Atwell uses nature to evoke those themes of conflict.