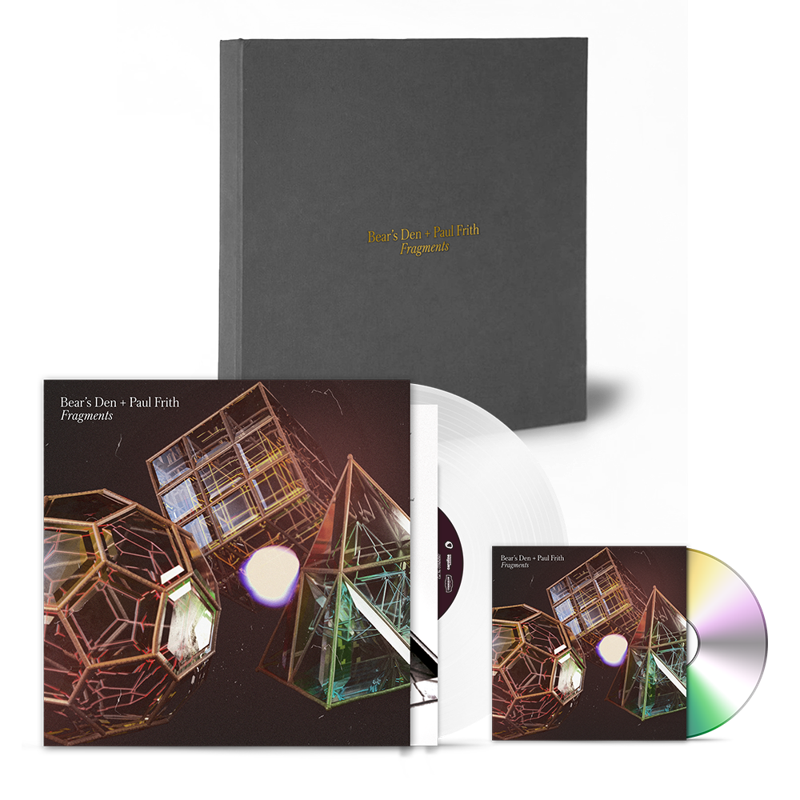 Fragments [Deluxe Boxset] SIGNED
Strictly limited edition handmade Deluxe Fragments Boxset.
Handmade cloth-bound box with rose gold foil, debossed titles, includes 12" transparent vinyl and a CD copy of Fragments by Bear's Den + Paul Frith. Plus an exclusive limited edition Fragments programme featuring behind-the-scenes photos of the Fragments rehearsals and shows and interludes from the Fragments score.
Strictly limited to just 100 copies, all of which will be signed by Bear's Den.
This is shipped exclusively from the UK so will incur additional international shipping charges.